Val Gardena Specials
Unforgettable moments in the Dolomites
The best tips for an unforgettable winter holiday in the Dolomites. The unique Unesco World Heritage landscape, combined with the hospitality of the locals is a guarantee for an unforgettable holiday, plus a few "goodies" …
CULINARY DELIGHTS ON 2.410 M
The Sofie Hut is situated on the top of Seceda at an altitude of 2410 m above sea level. We offer Tyrolean dishes and a large selection of excellent wines. We are located at the sunny side of Val Gardena and we offer the possibility to enjoy nature in the fresh air even in winter. Enjoy a delicious meal after an eventful day of skiing and reach Ortisei on the longest ski slope (10,5 km) without using any lift facility.
Tel. +39 335 5271240
E-Mail: info@seceda.com
Web: www.seceda.com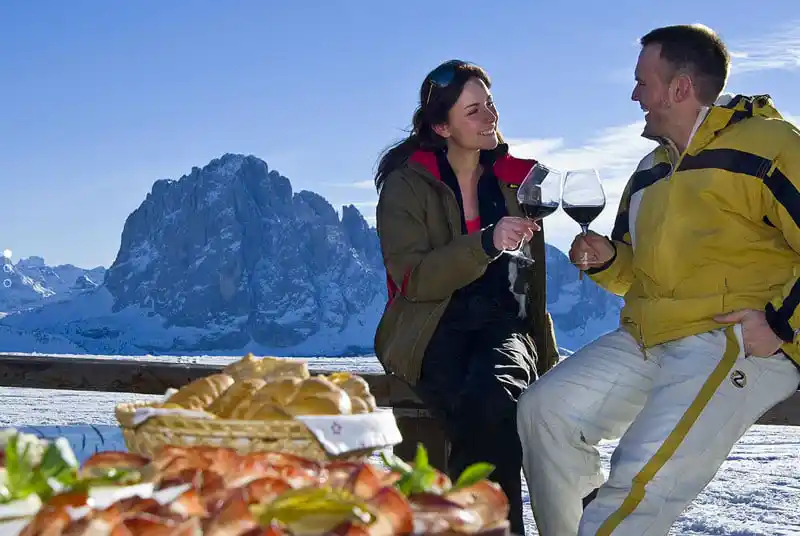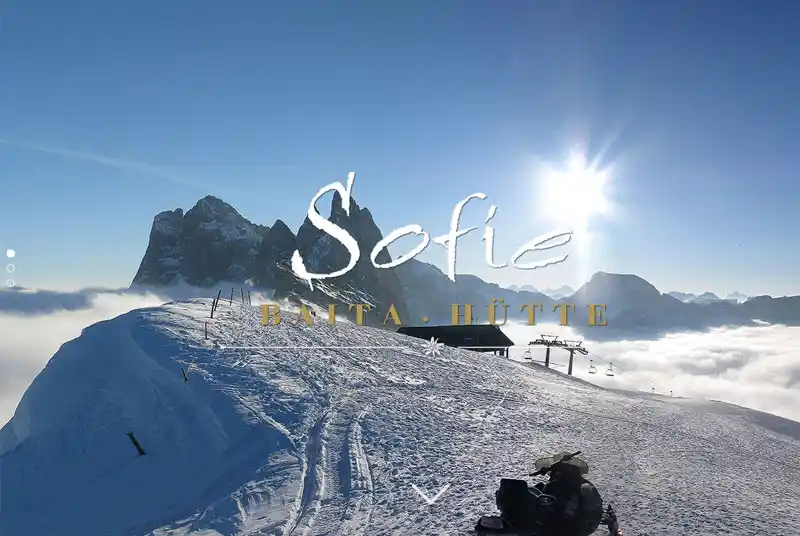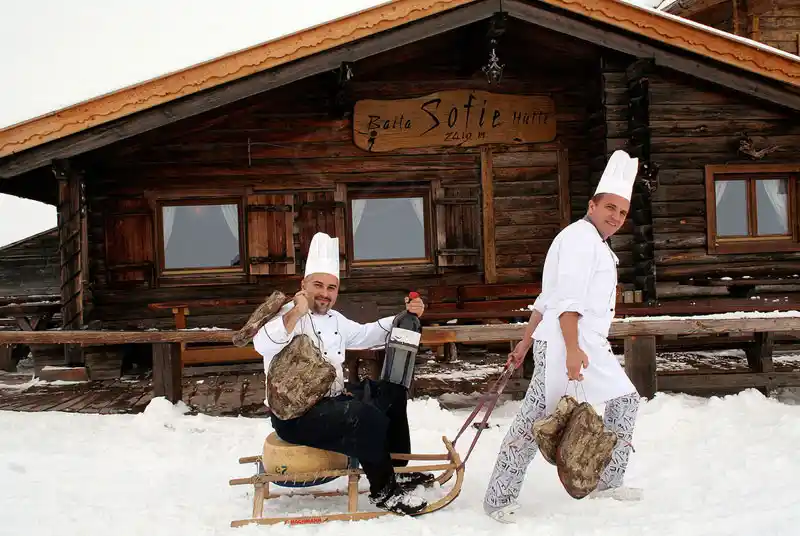 Helicopter flights in the Dolomites
UNESCO WORLD HERITAGE BIRD'S EYE VIEW
The company Elikos with the world-famous helicopter pilots Kostner holds for you fantastic scenic helicopter flights (max. 6 people plus pilot) in the mountains and magnificent views of the Dolomites. For more information feel free to call or write an e-mail.
Tel. +39 335 7880150
E-Mail: info@elikos.com
Web: www.elikos.com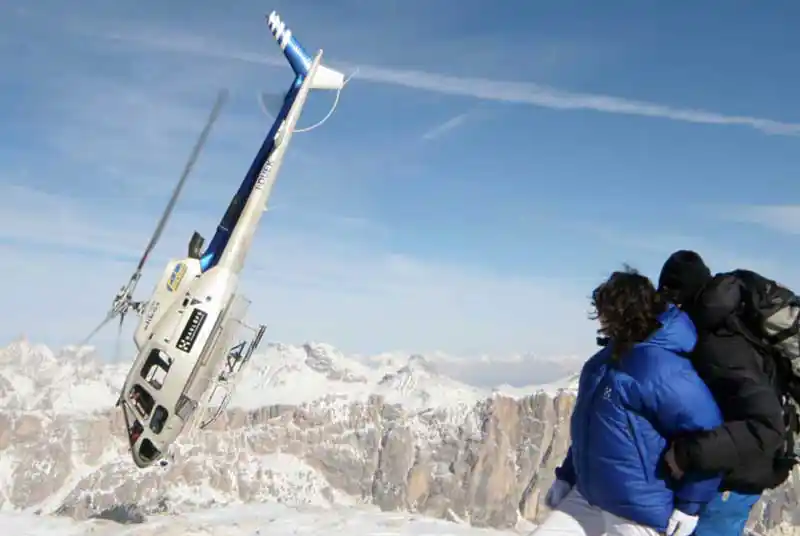 Tandem Flights with the Paraglider
Fly like an eagle over forests, meadows and mountains
Fly with the professional tandem pilots for a paraglider tandem flight silently over the most impressive mountain scenery of the Dolomites. We start from the Seceda, the Ciampinoi or from Col Rodella at Passo Sella and glide flying down to Val Gardena. Regardless, even enjoy the bird's eye view and experience, fly yourself or give a paraglider tandem flight voucher for an unforgettable experience.
Tel. +39 335 571 6500
E-Mail: info@fly2.info
Web: www.fly2.info