Ski Rental Santa Cristina
With Intersport ski rental you ski great emotions
Santa Cristina is located in the heart of the Dolomites and is the ideal place to experience the thrill of skiing. With impeccable slopes, breathtaking views and a welcoming atmosphere, this resort will provide you with an unforgettable skiing experience. It is the ideal starting point to reach the Sellaronda, the easy slopes of Monte Pana or the slopes of Seceda. Skiing in Santa Cristina means immersing yourself in the beauty of the mountains and enjoying the authentic alpine spirit.
The easiest way to get on the slopes is to rent skis at one of our Intersport Rent shops. Thanks to our wide range and personalised service, you will find the perfect equipment to have fun on the slopes.
LARGE SELECTION OF VARIOUS TOP BRANDS AND MODELS

ALWAYS PERFECTLY PREPARED AND LATEST MODELS FOR RENT

BEST ADVICE WITH PERSONAL SERVICE
Your exclusive benefits with Intersport Val Gardena
Best quality
Rent this season's new products from the most renowned brands.
Free ski helmet
Your children's safety is very important to us. Rent equipment of the best brands, and helmets are free.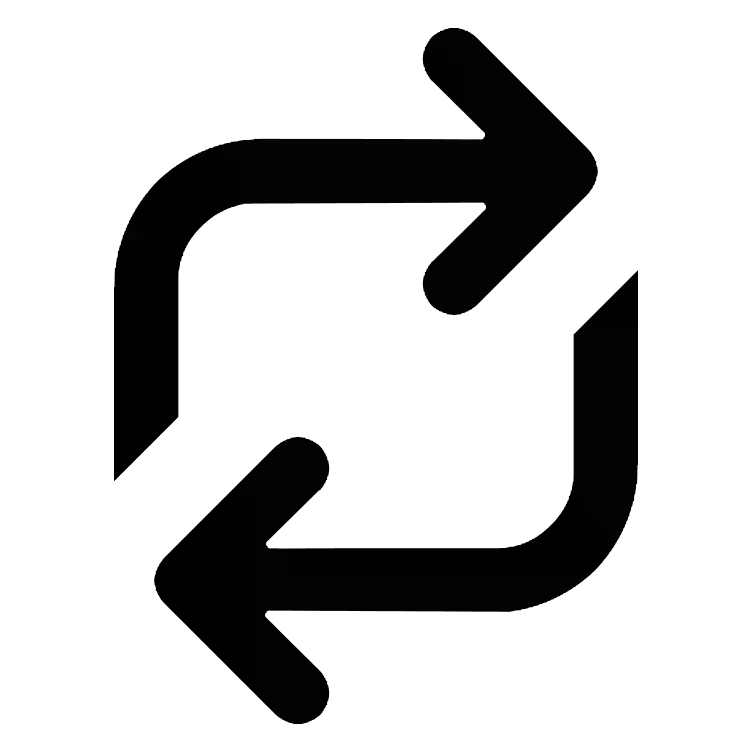 Free exchange
At our 3 ski rentals in Val Gardena you have the option of replacing your rental equipment free of charge.

Family-friendly prices
We offer for children the ski set, boots, poles at a very advantageous price.
Save and book online
If you book online at least two days before the start of the rental period, you get 10% discount.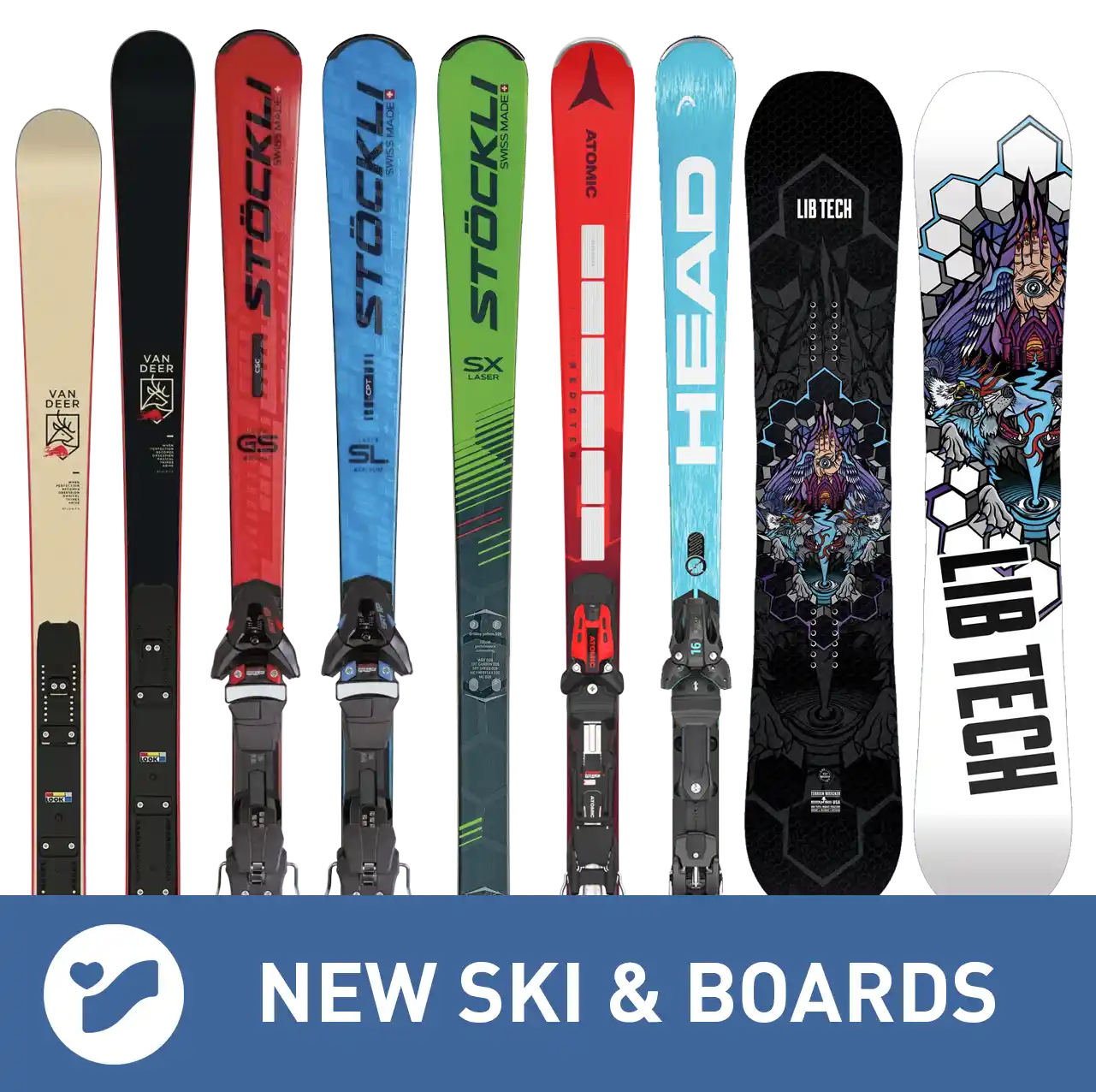 The latest ski and snowboard models
Whether you travel by plane, car or train, carrying bulky ski equipment can be a hassle. The best solution is not to bring your own ski equipment at all. In Santa Cristina you will find the latest skis, bindings and accessories. Intersport Rent is the best place to rent skis in Santa Cristina.
If you only ski a few weeks a year, it's worth renting your equipment. It saves you the hassle of lugging your gear around and you always have the latest equipment. Make the most of your skiing holiday in Val Gardena and rent your ski equipment at the Intersport ski hire in Santa Cristina. You'll be perfectly equipped to tackle the countless kilometres of slopes in the Superski Dolomiti ski area.
The many advantages of ski rental
Apart from accommodation, perfectly groomed slopes and sunshine, skis and boots are the most important part of your skiing holiday. With an average of 5 hours of skiing a day, good equipment is essential for safe skiing.
Discover the advantages of ski hire and the wide range of models available at the Intersport ski hire shops in Val Gardena. The fastest way to get your ski equipment is to book online. With this service you can book the equipment you want from the comfort of your own home. When you arrive for your winter holiday, your ski equipment will be waiting for you. All you have to do is try on your boots and adjust the firmness of your bindings.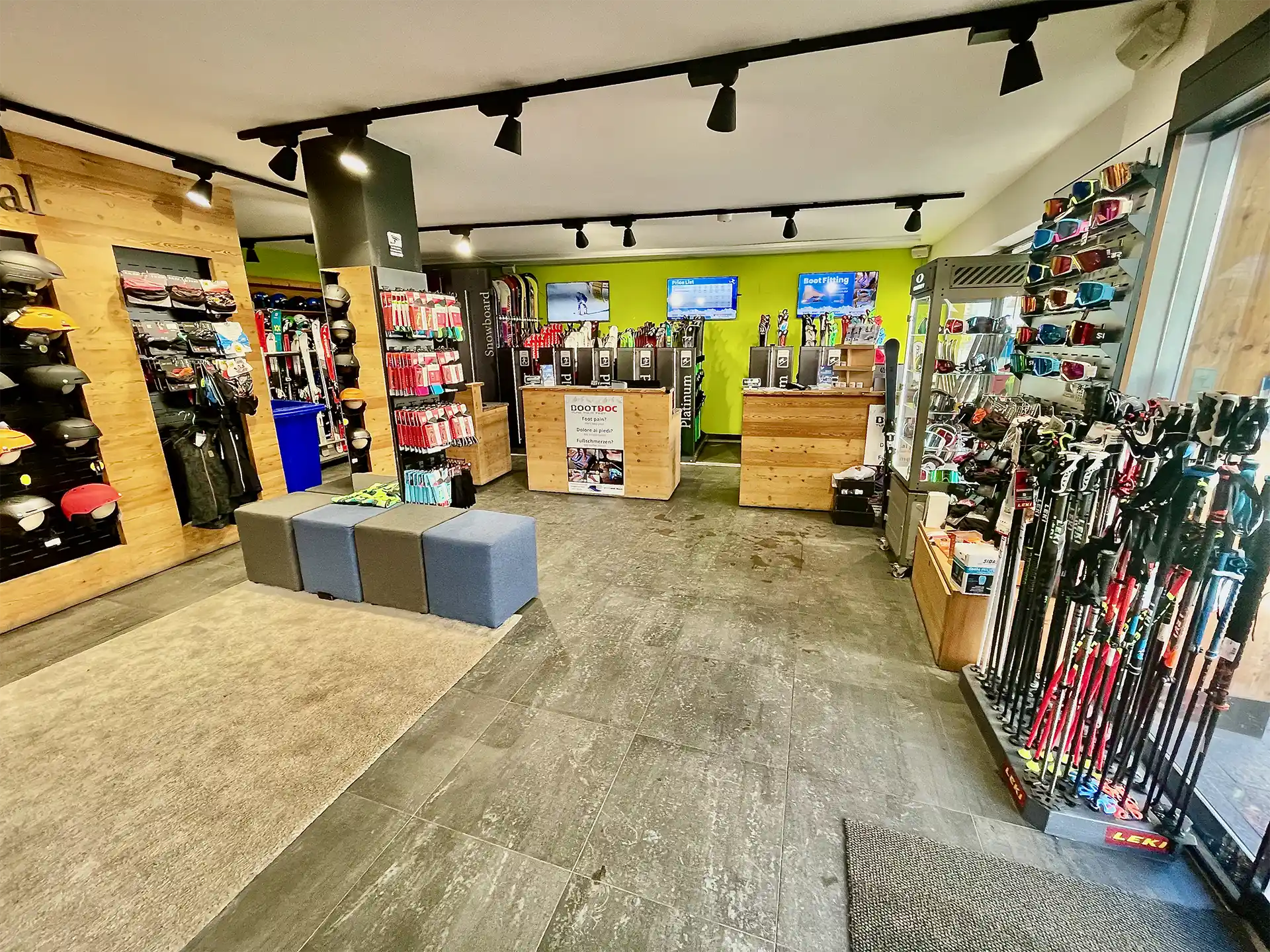 Book your skis online
Tired of long waits? No problem with Intersport ski hire in Val Gardena. Thanks to our online booking system you can order your ski equipment from the comfort of your own home. On the day of your arrival your equipment will be waiting for you at the Intersport shop in Val Gardena. All you have to do is come in, try on your boots and helmet and …. you are ready to hit the slopes of the Superski Dolomiti ski area.
BOOK NOW WITH THE INTERSPORT GUARANTEE:
Only high quality equipment

Skis and snowboards always perfectly prepared

High quality children's skis and boots
Here you can rent skis and snowboards in Santa Cristina
If you have any questions, need help or would like to make suggestions, we are happy to help. We invite you to email us or call us. We look forward to helping you and showing you our full range of services.