Bike & E-Bike Workshop
Expert Bike Repairs and Maintenance at our Bike Workshop in Val Gardena
If you are looking for professional and reliable repair and maintenance services in Val Gardena, our workshop is the right place for you. Our workshops are located in S. Cristina and Selva Val Gardena. Our experienced and certified mechanics are passionate about their work and committed to the highest quality standards.
We offer a wide range of bike repair and maintenance services, including:
Tune-ups and adjustments
E-Bike service & tuning
Brake and gear adjustments
Wheel truing and replacement
Chain and drivetrain maintenance
Suspension maintenance and repair
Frame inspection and repair
And much more!
Riparazioni bici
To ensure that your FOX products maintain their performance, we recommend regular maintenance of the forks and shock absorbers.
Bosch E-Bike Experts
We check and repair your eBike: eBike system diagnostics, Bosch software update, battery capacity test, motor replacement, …
Fox Service Center
In order for your FOX products to maintain their performance, we recommend periodic maintenance of your forks and shocks.
In our bike repair shop we use only the highest quality tools and parts to achieve the best possible results. We also offer a wide range of bike accessories and equipment, including helmets, gloves and bike bags.
We know that your bike is more than just a machine: it's your faithful companion on your adventures in the Dolomites. That's why we treat every bike with the care and attention it deserves, whether it's a simple overhaul or a complex repair.
So why wait? Bring your bike to our workshop and let our experienced mechanics take care of it. We'll make it as good as new in no time, so you can get back to exploring the beautiful Dolomites on two wheels!
Bike service point: Bosch, Scott, Giant, Cube, Shimano, Sram, Bosch and Thule store (sale and assembly of bike racks and trolleys).
Fox & Rockshox Service Center
Powerful and balanced braking
Quiet in wet and dry conditions
PERFORMANCE
The SwissStop brake pads offer an extremely balanced combination of frictional force, durability and exceptional smoothness under all conditions. The developed mixture guarantees a driving experience that is not found in other disc brake pads.
POWERFUL AND CONTROLLABLE BRAKING.
The SissStop Disc RS guarantees powerful braking and enjoys extremely balanced performance, which is important for both professional cyclists and amateurs:
comfort feeling on the brake lever
predictable and progressive braking power
durability extremely good
powerful but quiet braking
Our specialized e-bike workshop offers you solutions for various electronic problems. In addition, we offer:
Battery capacity testing with detailed report on different cells (BATTERIES BOSCH & GIANT).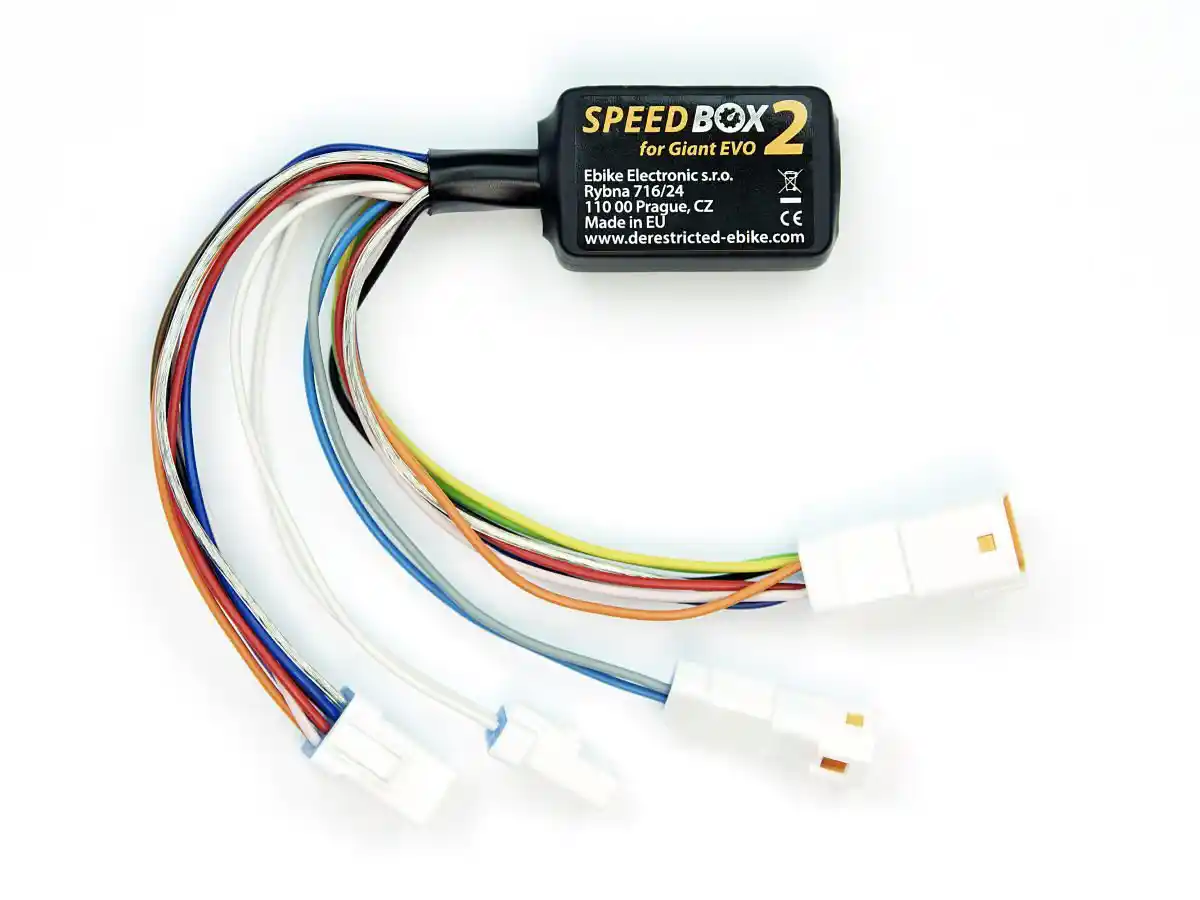 CHIP TUNING
Do you want to rev up the engine beyond 25 km/h? We fit the latest best tuning chips. SpeedBox2 is a revolutionary processor that removes the speed limiter from your electric bike and real data is shown on the display! (maximum and average speed, daily route and distance).
The SpeedBox2 is activated by briefly pressing the WALK button on the front of the control panel. After pressing this button on the control panel, the push motor runs up to a speed of 99 km/h.
The use of modified bicycles is not allowed on roads, bike paths and public places. We disclaim any responsibility for damage caused by the use of tuning chips. Electric bicycles with tuning chips may be used only on private property and only under your responsibility.