Bike Rental Selva Val Gardena
Mtb & e-bike rental, guided bike tours and bike workshop
If you want to discover the wonders of the Dolomites, Intersport Bike Rental is your trusted choice for bike rentals in Selva di Val Gardena.
Located near Selva's Nives Square, we offer you the opportunity to rent high-quality mountain bikes and e-bikes during the summer season. Our highly qualified team is always available to help you select the perfect bike or to share valuable advice on the best routes in the area. Rely on our experienced mountain bike guides, ready to accompany you along the various trails or, if you are an experienced cyclist, take on the challenge of the Sellaronda Tour. We are here to make your bike ride an extraordinary experience!
MOUNTAIN BIKES AND E-BIKES NEW IN SEASON

E-BIKE WITH POWERFUL BATTERIES UP TO 750WH

GUIDED BIKE TOURS & PRIVATE COURSES
Your exclusive advantages at Intersport Val Gardena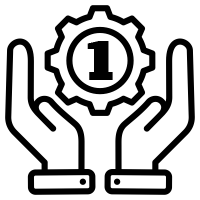 Best service
In our two bike rentals in Val Gardena all bikes are serviced and cleaned daily.
Free bike helmet
The safety of your little ones is very important to us. Helmets are free of charge for children up to the age of 14.
New bikes 2024
We rent only the latest summer bikes and e-bikes. New in 2024: Cube Hybrid Light E-Bikes with a weight of 17 kg! (approx. 10 kg savings)

E-bikes for kids
We offer 24″ e-bikes for your kids. These pedelecs are suitable for children from 8 years old.
Save and book online
Save money, and book at least two days before the start of the rental period.
Meet our Bike Academy
Our team consists of highly qualified local MTB guides ready to make your stay in the Dolomites an unforgettable experience. We offer a wide range of services, including riding courses, exciting guided hikes and single trail challenges in the heart of this extraordinary mountain environment.
Our mountain bike school locations are located in S. Cristina and Selva di Val Gardena, and we are ready to welcome you with enthusiasm.
For more information and reservations, feel free to contact us by phone at +39 0471 794118 or email us at: info@valgardenasport.com
Join us and discover the magical world of mountain biking in the Dolomites with our professional school.
Light E-Bike – 17 kg of lightness in an electric revolution!
The e-bike revolution is here, and it's called Light E-Bike! We present for rent and sale the new Cube Light E-Bikes, jewels of electrical engineering.
At only 17 kg, these e-bikes are approx. 10 kg lighter than their competitors, making every ride more agile and fun. Thanks to the reduced weight, you'll tackle climbs and descents with more ease, enjoying an unparalleled riding experience.
Beneath the lightweight frame, you'll find the new Bosch Performance SX motor: small, but capable of giving you the boost you need when you need it. The quiet and efficient motor will help you reach your destination with less effort, allowing you to travel long distances on a single charge.
Don't miss your chance to rent and test the new Light E-Bike and start pedaling into the future!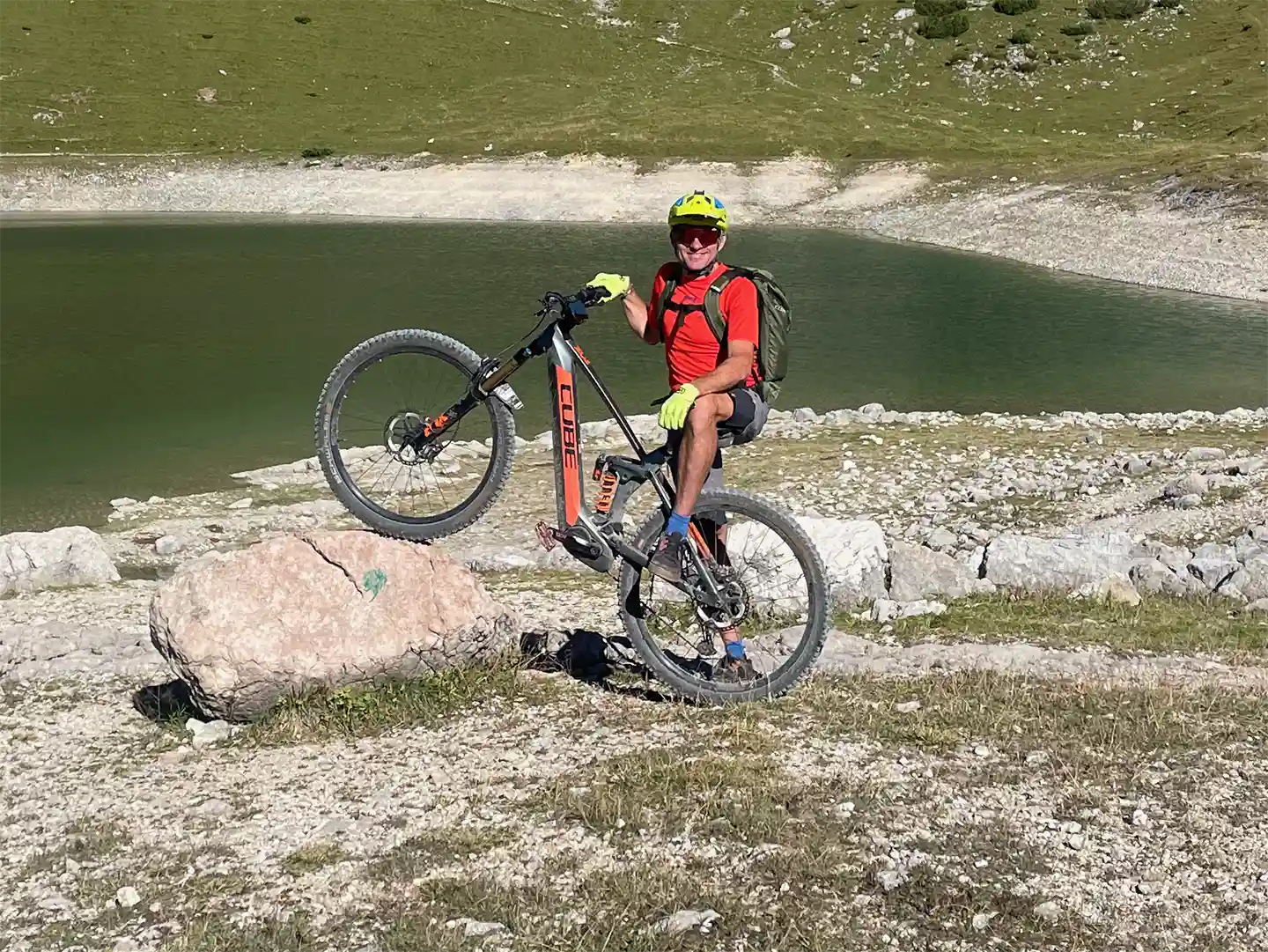 Discovering the Dolomites by Road Bike
For avid cyclists, the Dolomites are a must. This corner of the Alpine paradise offers a series of picturesque roads that are a real pleasure for those who love to ride their road bike. These roads include the legendary Sella Pass, the picturesque Pordoi Pass, the impressive Gardena Pass and the majestic Feda Pass.
Whether you're an experienced cyclist looking for a tough challenge or a cycling enthusiast looking to explore the Dolomites in a more relaxed way, this region has something for everyone. Epic landscapes, well-maintained roads and fresh mountain air make every ride an extraordinary experience.
The Dolomites are a true paradise for road cyclists, a place where every turn offers new thrills and breathtaking views. So come and rent your road bike and immerse yourself in the cycling adventure of the Dolomites.
Ready for an adventure on two wheels in Selva?
Regardless of how much experience you have with cycling, having the right equipment is crucial to making the most of your adventures on a bike. And it all starts with choosing the perfect bike. In our rental center near the Nives Square in Selva, we offer you the possibility to rent high quality mountain bikes and e-bikes during the summer season. Our highly qualified team is always at your disposal to help you choose the ideal bike or give you valuable tips on the best routes in the area.
But that's not all! If you need bike helmets, breathable or waterproof clothing, bike gloves or other accessories, you will find everything you need in our rental. We are ready to meet all your needs to give you an unforgettable cycling experience.
Prepare your next adventure on two wheels with Intersport bike rental in Selva Val Gardena. We are here to guarantee you a perfect bike tour!
Rent your bike at the Selva bike rental shop
If you have any questions, need help or want to make suggestions, we will be happy to help you. We invite you to send us an e-mail or call us. We look forward to helping you and showing you our full range of services.